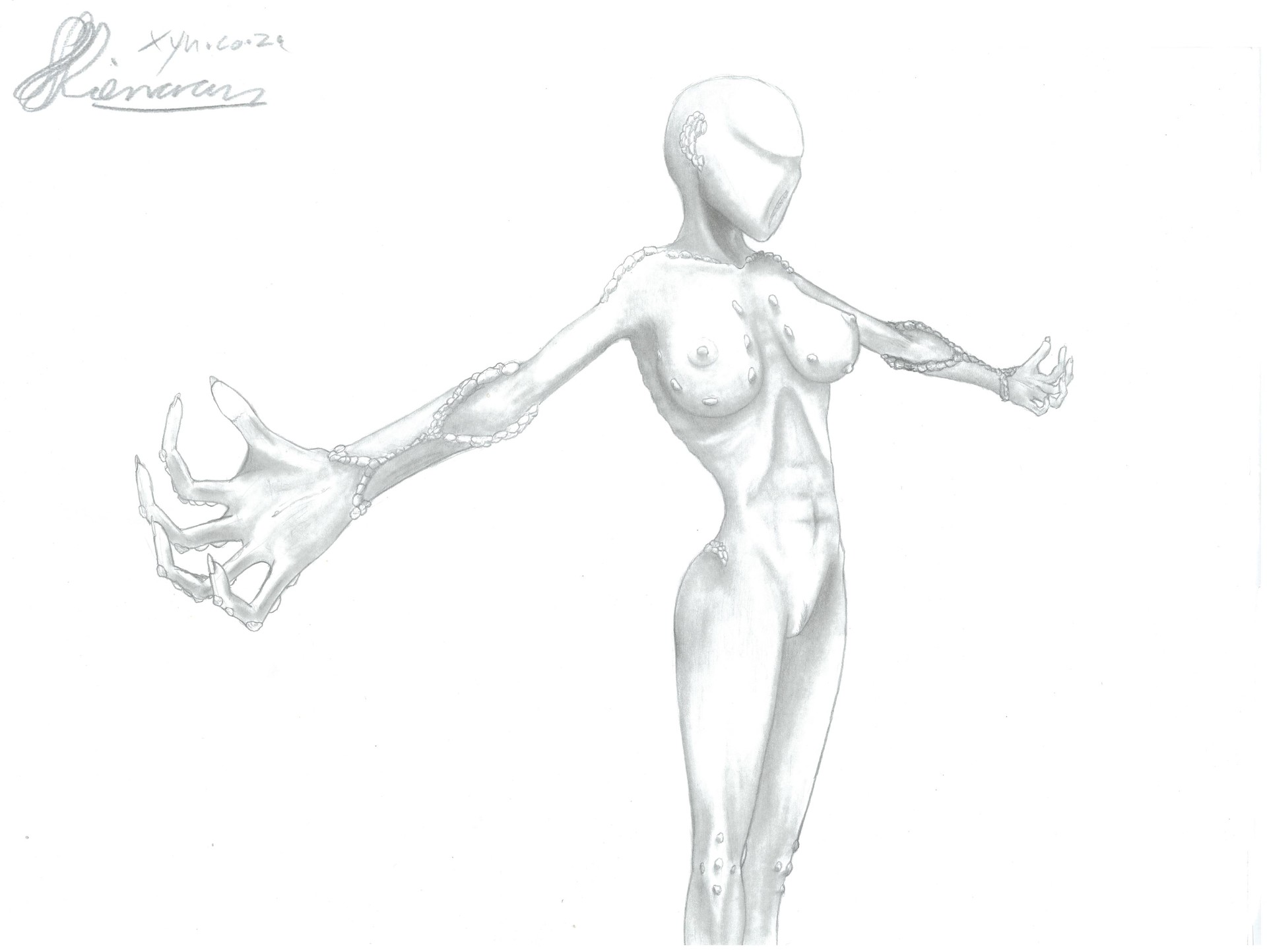 Rapist Harpy - She is basicly the death of all rapists, spawned from my hate of those who do such an act, she accumulates the penis heads of all the bastards and wears them as trophies.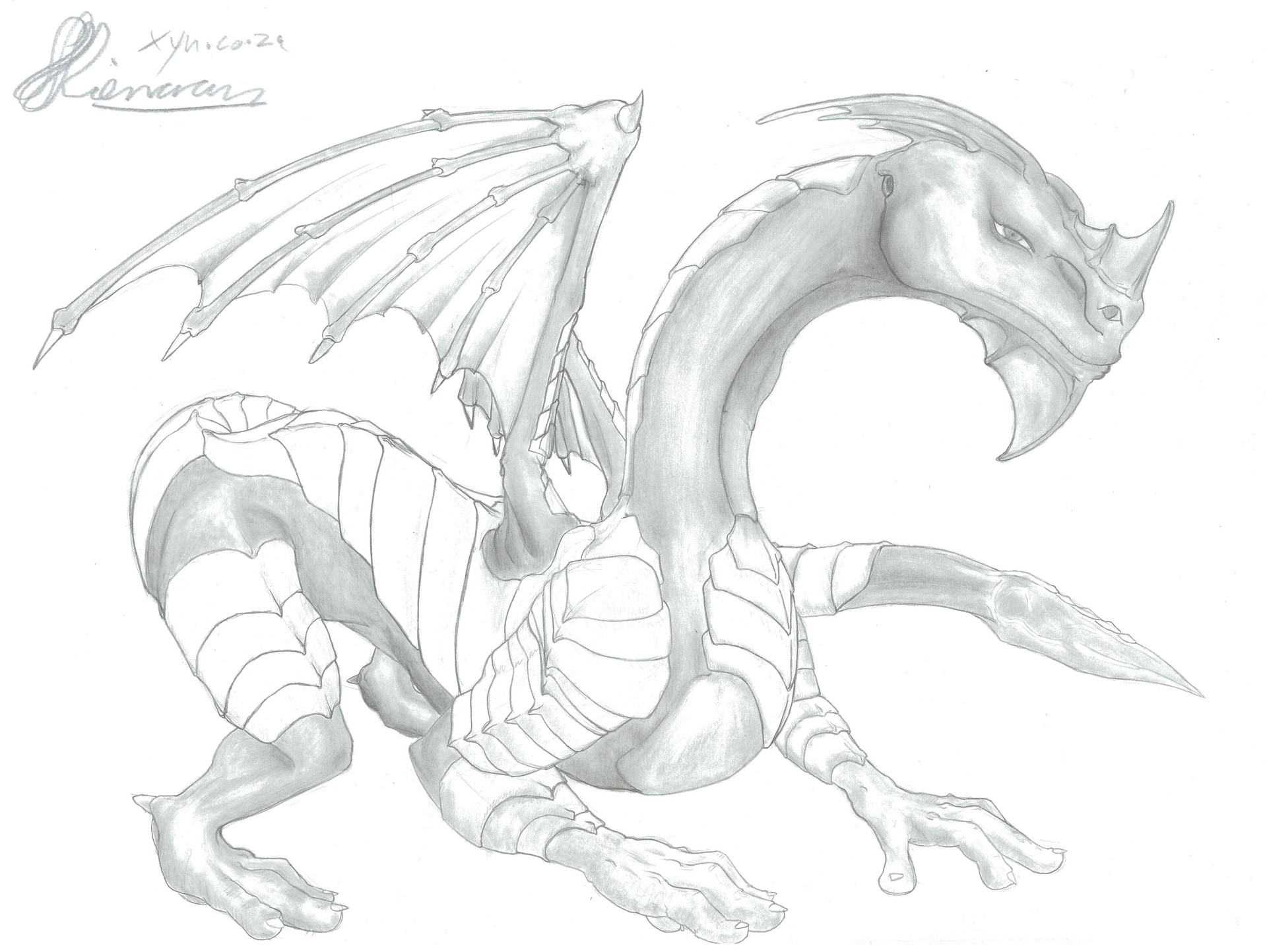 Dragon of Armour - This dragons armour is a concept that would grow from specific scales, for a game, where the player uses a dragonspell to enable it.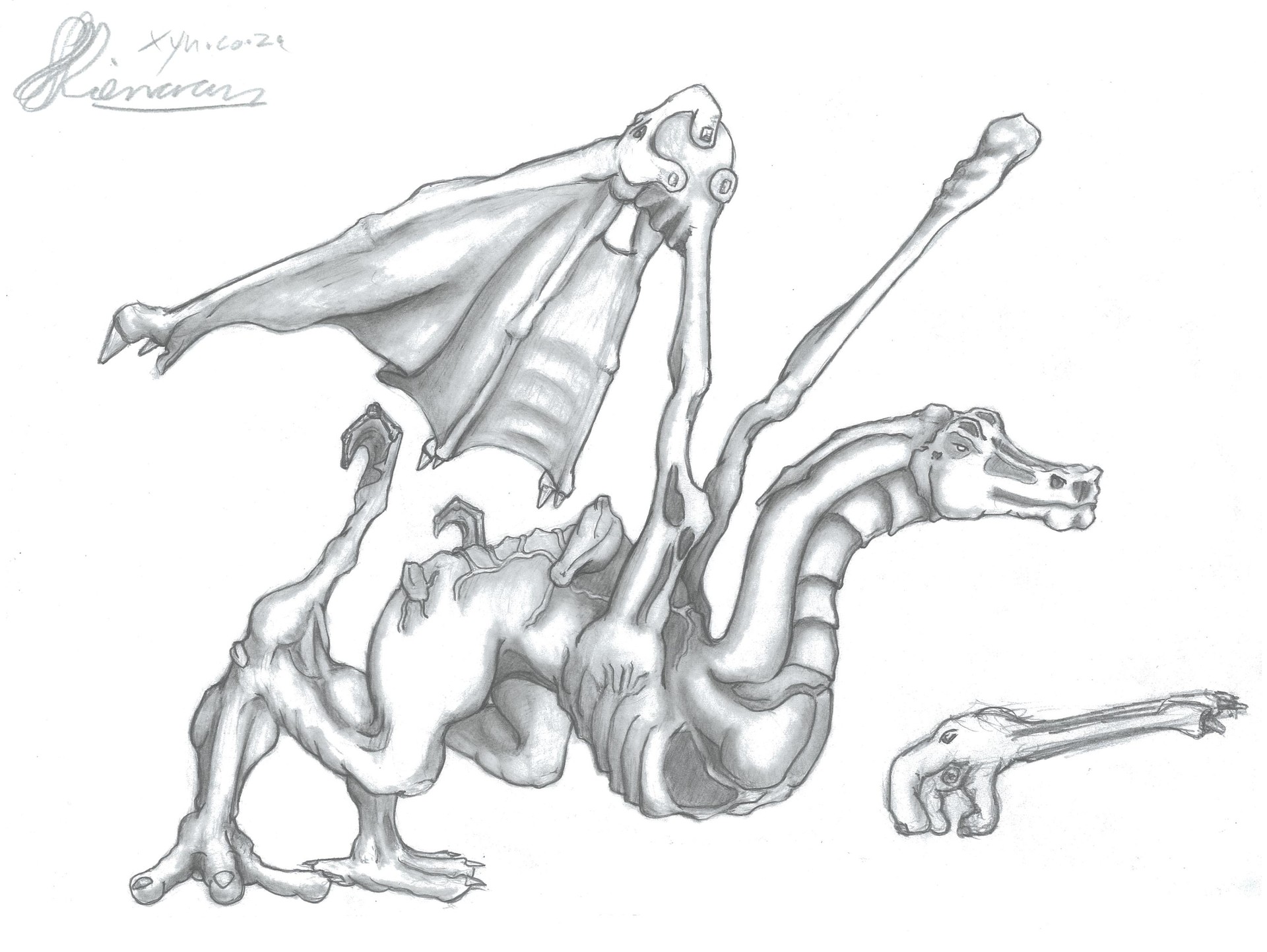 PHosMinos - The no Complacency Drake - With various afflictions and needs, these three creatures make one, the wings and body are separate and are required to work together to survive. One other creature on his back is killed off when not needed anymore.
A collection of sketches of characters and creatures.
1. Dragon of Armour
2. Rapist Harpy
3. Phosminos - No complacency drake